Bruce Edwards Foundation
In April 2004, Bruce Edwards, longtime friend and caddy of PGA golfer Tom Watson, died from Amyotrophic Lateral Sclerosis (ALS), also known as Lou Gehrig's Disease. In the last months of his life, Bruce continued to work on the Tour and became the subject of the best-selling book Caddy for Life, which detailed his career and his struggle with ALS. The author of Caddy for Life, John Feinstein, and Hall of Fame golfer Tom Watson joined forces in 2005 to create The Bruce Edwards Foundation for ALS Research, which provides funds to medical research facilities dedicated to slowing the progression of and finding a cure for ALS. This Foundation fulfills a promise made to Bruce by Tom to continue to fight to find a cure for this fatal disease.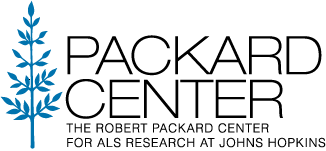 Robert Packard Center for ALS Research at Johns Hopkins
A Winning Combination:  Tom Watson has been part of the Packard Center's inner circle since 2005 – when the Bruce Edwards Foundation and Bruce Edwards Celebrity Classic were established to raise much-needed funds for ALS research.  Like the Center's medical director, Jeffrey D. Rothstein, MD, PhD, Tom advocates for aggressive and milestone-driven research and expects results and accountability.  Together, these two are helping lead the fight to find a cure for ALS.
Children's Mercy Hospital
For 25 unparalleled years, Tom Watson hosted a nationally-renowned annual golf exhibition to benefit the pediatric hospital in his hometown. The Children's Mercy Golf Classic brought all of golf's greatest — Arnold Palmer, Jack Nicklaus, Phil Mickelson and dozens more — to Kansas City to help Tom raise more than $12 million for Children's Mercy Hospital.  Every corner of the hospital — from newborn intensive care to the operating rooms to the cancer unit to the therapy pool — have benefitted from Tom's generosity and the success of his Golf Classic.
The First Tee of Greater Kansas City
Tom Watson has served as our Advisory Board Chairman at The First Tee of Greater Kansas City since its inception.  He has spent countless hours promoting our program through clinics, fund raising events and promotional efforts.  Tom believes, as we do, that it is every adult's responsibility to ensure that today's young people have the appropriate Life Skills to become tomorrow's productive, contributing citizens.  Character has been Tom's calling card over the years and The First Tee is a youth development program focused on character education where young people learn our Nine Core Values™ of honesty, integrity, sportsmanship, respect, confidence, responsibility, perseverance, courtesy, and judgment.